Why You Need A Health Savings Account (HSA) Now.
October 1, 2019
How would you like to get a discount on your doctor's visit and pay less taxes? In our last post, we talked about Anne who despite health issues opted for a high deductible health plan (HDHP). Since Anne was always tight on cash, she never contributed to Health Savings Account (HSA) and was constantly building medical debt. That post wasn't to discourage people from using HSAs. Rather, it is to illustrate Anne's bad choices when it comes to choosing insurance. HSAs when used correctly are an additional method to build wealth. So is an HSA right for you? Yes! You're missing out if you don't have a health savings account. Before we get into the meat of what an HSA is let's take a quick review on some insurance terms:
A (layman's) primer on health insurance
Premium: what you have to pay each month to have insurance
Out of pocket costs: Any additional costs you have to pay in addition to your premium
Deductible: a type of out of pocket cost that you must pay before your insurance starts paying
Coinsurance: a type of out of pocket cost that you must pay after your deductible (usually a percentage)
Co-pay: a type of out of pocket cost that you must pay when you visit your doctor
Coverage: What your insurance covers. This can speak to the type of procedures and/or how much you pay for your insurance.
High Deductible Health Plan (HDHP): A health plan type that is typically paired with a Health Savings Account (HSA). These plans have a high deductible as defined by the Internal Revenue Service which is over $1,350 in 2019 ($1,400 in 2020).
Health Savings Account (HSA): This is a health spending account which is usually paired with an FSA. For more information check out our previous post on HSAs.
Health Spending Account: These are special accounts that are set up by an employer or an individual. You are allowed to contribute a certain amount of money each year which is only allowed to be spent on qualified medical expenses.
Today's Topics
What is a Health Savings Account (HSA) and Its Contribution

Limits

?
There are types of insurances called a HDHPs or high deductible health plans. HDHPs are a type of insurance that has a minimum deductible (the amount paid before your insurance begins to help pay) of $1,250 in 2019 ($1,350 in 2020). HSAs are designed to work with HDHPs. HSAs are similar to a bank account with two major catches:
Every year you are only allowed to contribute up to $3,500 ($3,550 in 2020) to your HSA account.
You can only use money in your HSAs for qualified medical expenses.
Any time that you have a qualified medical expense, you can withdraw from your HSA. Any money that you don't use can be rolled over to the next year. After 65, your HSA account becomes a regular savings account which you can withdraw for your own spending purposes outside of health.
What is so great about HDHPs and HSAs?
HDHPs and HSAs have many benefits for healthy people who are focused on wealth growth. HDHPs generally have lower premiums, which means you are paying less money upfront to have health insurance. Even if you use your HDHP, if you use money to pay from your HSA, you essentially paying a discounted rate on your procedure. The discount is from not needing to pay taxes on the dollars you contribute into your HSA account. Dependent on how much money you make, this can mean you are getting up to a 30% discount on your services.
The underutilized secret of an HDHP and HSA.
However, the most powerful feature of an HSA is the ability to invest your money tax-free coupled with the ability to roll over your money. Every year you are allowed to contribute up to $3,500 ($3,550 in 2020) to your HSA account. Any money that you don't use in that year is saved or "rolled over" for next year. The two best draws of an HSAs are the money you save can be invested after you accumulate a certain amount. Investments into mutual funds are important over time as we outlined in a previous post because it gives you access to compound interest. Regardless of whether you invest your money, once you become 65, any leftover HSA money can be withdrawn and used for whatever you would like. Essentially, your HSA is another Roth IRA except you can access it for medical expenses before 65.
What is so bad about HDHPs and HSAs?
HDHPs are not for people with bad money management skills, low salaries, or chronic health issues that require frequent attention. If you do not have any ability to save money, I highly discourage you from getting an HDHP. One of the major downsides of HDHPs is the need to submit receipts to your HSA when you want to use your HSA to pay. Dependent on your HSA, some HSAs will pay for you and others prefer a reimbursement method. If your HSA uses a reimbursement method, you will need cash on hand to hold yourself over until you receive a reimbursement. The time it takes for HSAs to reimburse money ranges anywhere between a few days to a month.
A warning for people with health problems
People with chronic health issues that require frequent attention should also shy away from HDHPs. HDHPs have deductibles that hover around $1,500. For someone who receives surgery on a frequent basis, a $1,300+ deductible it is a steep bill to pay almost every year. Additionally, most HDHPs have a maximum out of pocket spending significantly higher than the $3,500 ($3,550 in 2020) yearly contribution maximum. Because of the steep deductibles (the amount paid before your insurance begins to help pay) and high maximum out of pocket costs (the maximum amount of money spent by you for covered treatments in one year), some people on HDHPs report avoiding getting treated. If you cannot stand to pay the potential costs associated with an HDHP – do not get one.
A minor note to make HDHP and HDP worth it: If you haven't hit your deductible (the amount paid before your insurance begins to help pay) yet, make sure you shop around prior to going into a doctor. Many healthcare facilities can tell you approximately how much a visit should cost you. Health insurance providers like using HDHPs because it encourages people to be mindful of healthcare costs.
Who should use an HDHP and HSA?
I generally recommend people who are healthy (sees primary care/urgent care less than 2 times per year, no emergency visits) and have a full time job to use an HSA. People who are healthy stand to gain the most from the HSAs compared to any group. As long as they do not use their HSA, they can let their money grow over time. Additionally, this isn't as a hard rule, but you should generally have a steady or full time job. I find people without a steady salary have a hard time contributing to an HSA due to their paychecks having major spikes and dips in income. The power of a HSA is consistent contributions and letting your money build up over time.
An example of who should use an HDHP and HSA.
Bill is 35 years old, obese, and sees the urgent care 4 times a years for various ailments
Annie is a 30 years old, pregnant, but generally healthy
Joanne is 56 years old, healthy and rarely sees the doctor
In this case, the only person that should not get an HSA is Annie – at least until the baby is born. Pregnancies are very expensive, and the last thing you would want is to have a baby on an HDHP. The only person that should get an HDHP with HSA is Joanne. Bill on the other hand should consider an HDHP and HSA. Bill is young, but he is obese and sees the urgent care quite often. If Bill can lose the weight (and become healthier) and use his primary care instead of urgent care, Bill would be an excellent candidate for an HDHP. I use Bill as an example that there is no hard and fast rule of who shouldn't use an HDHP. Just make sure to consider all your options before enrolling in an HDHP.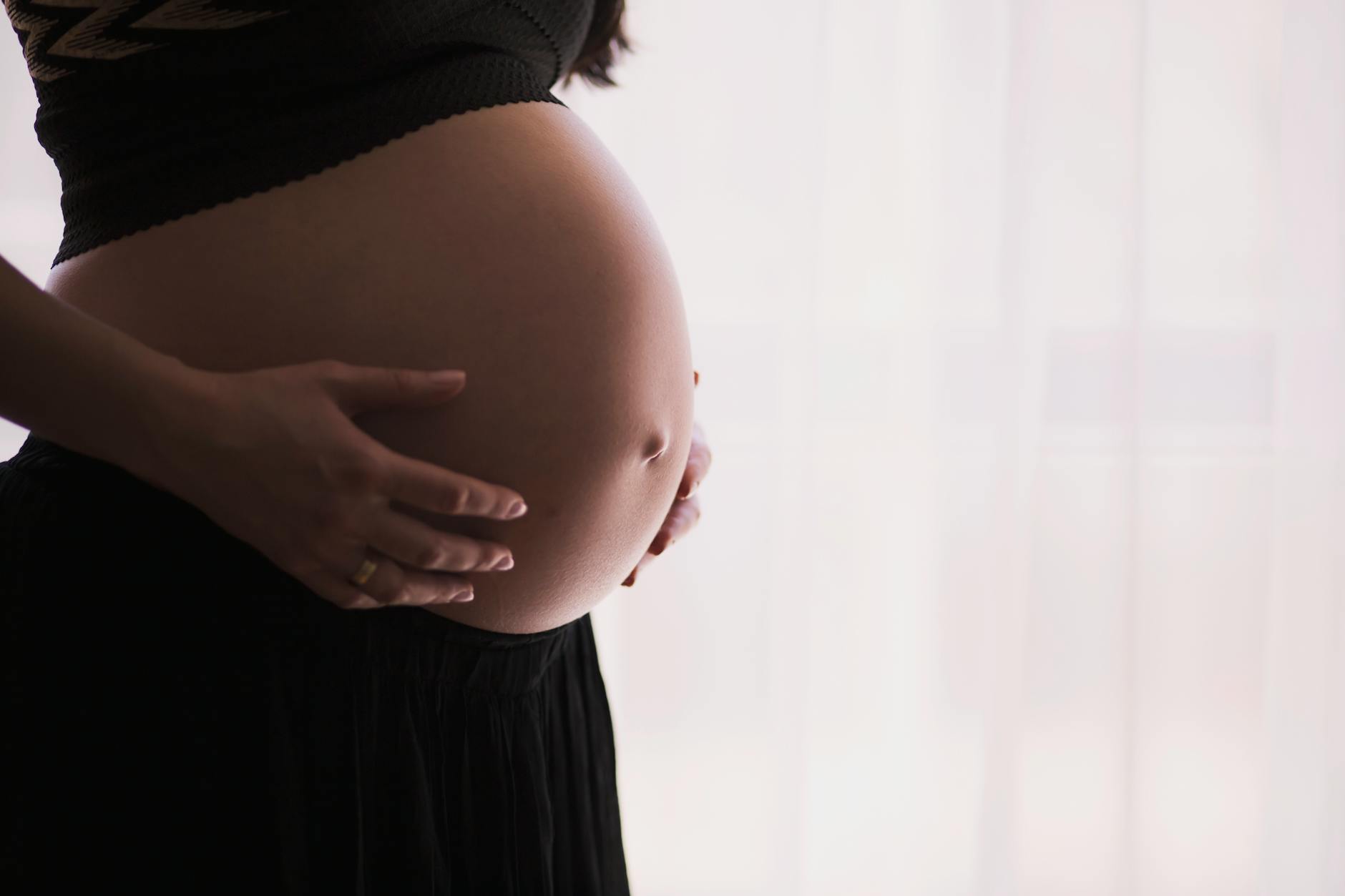 Too Long – Didn't Read Notes
HDHP and Health Savings Account (HSA) Pros
You get an automatic discount on any money you spend up to $3,500 ($3,550 in 2020) for qualified medical expenses. Health Savings Account (HSA) are tax deductible so it amounts to a discount on spending.
Any money you don't spend is rolled over year to year. If you have $100 left in your HSA, you can use it $100 next year.
Any growth to your HSA is not taxable.
HSA can be invested in mutual funds
At 65 your HSA is an extra savings account that you can use without any penalty on anything you want.
Some employers offer a match program that you can take advantage of
HDHP and HSAs Cons
Not great for people who use their health insurance more often
Not great for people who live paycheck to paycheck.
You have a high deductible (at least $1,350)
The annual maximum contribution is $3,500 ($3,550 in 2020) which is significantly less than most health insurance's maximum out of pocket spending.
You do need to track your costs much closely.
So who should use an HDHP with HSA?
People who are generally healthy
Who shouldn't use an HDHP with HSA?
If you are unhealthy or go to the doctor more than several times per year for different ailments
If you are not good at saving money
You do not have a high salary job.
Disclaimer
An HSA might be right for you or might be a terrible decision. The material and information contained on this website is for general information purposes only. You should not rely upon the material or information as a basis for making any business, legal, or any other decision. While we endeavor to keep the information up to date and correct, Bunny Hops To Wealth makes no representations or warranties of any kind, expressed or implied about the completeness, accuracy, reliability, suitability, or availability with respect to the website or the information in the above post. Any reliance you place on such material is therefore strictly at your own risk. Prior to making any health insurance decision, make sure you consult a health insurance expert before making any changes. 
If you would like to read more, please subscribe. If you have any questions, please reach out to us at mrandmrshops@bunnyhopstowealth.com and read our story here.
Please follow and like us:
You May Also Like
August 25, 2019
September 17, 2019
October 11, 2019